— Start-up Award
Your Innovation Center Stage
The Hubject Startup Award is rewarding newcomers in the eMobility industry for their innovation and grit. For the 2023 edition of the Hubject Startup Award we are seeking out startups that are taking both their products and their business models to the next level. Apply now to make it to the final stage of the competition and to pitch your idea on the main stage in front of key players of the industry.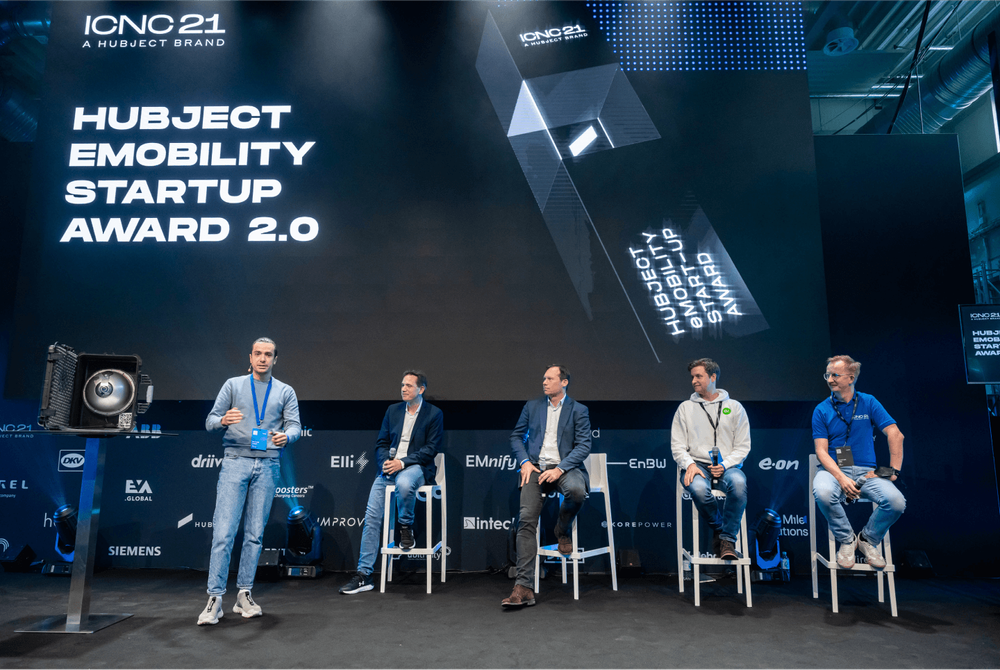 — Apply now
Get started
Are you heading an eMobility startup with an innovative business idea that you want to bring to market? If your business is less than five years old and employs fewer than 100 people, you qualify for the Startup Award! Fill out the form below to enter the competition.
Submission deadline is the 30.06.2023.